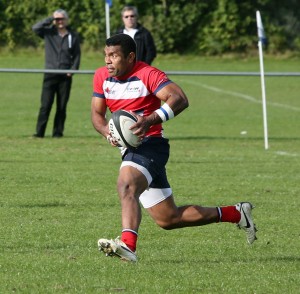 The match on Saturday 10 September 2016 at Rubislaw v Howe of Fife brings the curtain down on the Aberdeen Grammar career of one of our most popular players.  Peceli Nacamavuto, known throughout Scottish rugby as Naka, has been an ever present in the side since 2012 when he was posted to Kinloss Army base.  He was last season's top try scorer and has always played with passion, integrity and with a smile on his face. 
We wish him, Frances and their baby Brodie all the best in their new posting in London. 
There will be a presentation on the pitch to this stalwart of the club at the end of the match this Saturday and we hope everyone will stay to the end and show their appreciation to Naka for his devotion to the club.